Do you love movies? On Reel Faith, hosts David DiCerto and Steven Greydanus offer a Catholic perspective on the latest Hollywood releases and Father Robert Lauder selects his Movie With a Message. These are film reviews you can have faith in. The Gabriel award-winning REEL FAITH began in the Summer of 2010 and has produced well over 150 episodes.
New Episodes of REEL FAITH will return in May 2019!
Check out our 60 Second Reviews below, including some of our latest reviews like Best Pictures Oscar nominees: ROMA, VICE, GREEN BOOK, A STAR IS BORN, BLACKKKLANSMAN, BOHEMIAN RHAPSODY and BLACK PANTHER! Other 60's include: MARY POPPINS RETURNS, AQUAMAN, SPIDER-MAN: INTO THE SPIDER-VERSE, RALPH BREAKS THE INTERNET, THE RIDER, MARY QUEEN OF SCOTS, DR. SEUSS' THE GRINCH, THE NUTCRACKER AND THE FOUR REALMS, FANTASTIC BEASTS: THE CRIMES OF GRINDLEWALD, INSTANT FAMILY, CREED II, and WIDOWS! Plus, check out David DiCerto's interview with the cast and crew of the adoption comedy, INSTANT FAMILY!
Please tune in and let us know what you think by visiting our Facebook page at www.facebook.com/ReelFaithShow or e-mail us anytime at: reelfaith@desalesmedia.org!
Finally, how would you like to meet Fr. Lauder and attend his Friday Film Festival at the Immaculate Conception Center in Douglaston, Queens? His Spring 2019 film slate has been released and includes:
Wim Wenders' "Pope Francis: A Man of His Word" on March 15th
Bonnie Hunt's "Return to Me" on March 22nd
James Ivory's "Remains of the Day" on March 29th
Michael Gracey's "The Greatest Showman" on April 12th
Charles Williams' "Easter Parade" on April 26th!
You can purchase a ticket to ALL showings for $25 or you can attend a single film for only $6! We hope to see you there!
Recent Episodes
---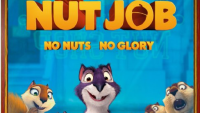 January 30, 2014
David DiCerto reviews this computer-animated family film about a group of squirrels trying to score some food.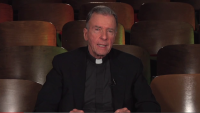 January 7, 2014
Fr. Robert Lauder, contributor to REEL FAITH, the movie review show that looks at films through a Catholic lens, discusses why all […]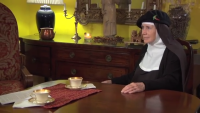 July 29, 2013
REEL FAITH host David DiCerto interviewed an extraordinary woman, Mother Dolores Hart, a former actress and author of "The Ear of the […]
« Previous
1
…
32
33
34