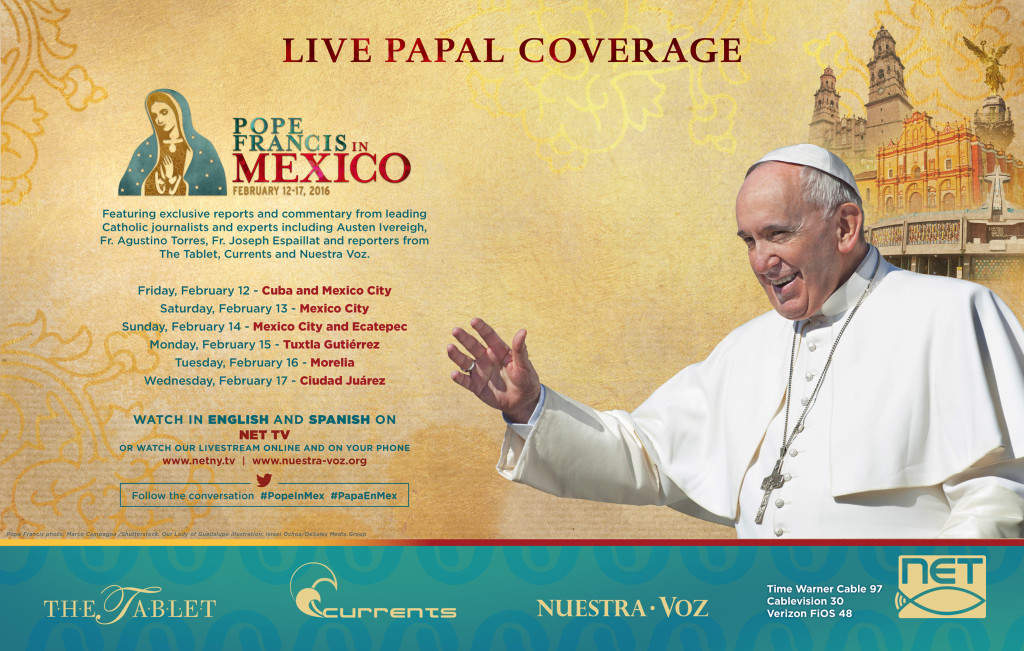 Click to enlarge
NET TV is airing live coverage of Pope Francis' visit to Cuba and Mexico on February 12-17, 2016. In English and Spanish!
Our NET TV reporters and Catholic experts in Mexico City, El Paso and New York City will be providing exclusive commentary throughout the week.
Wednesday's Schedule: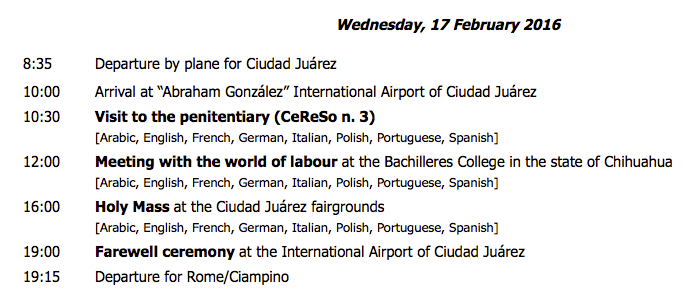 View the full Vatican schedule of the week's events:  In English  /  En Español
Follow us on Facebook and on Twitter for photos and coverage of #PopeInMexico – #PapaEnMex
Be sure to tune into NET TV in NYC via Time Warner Cable 97 and Cablevision 30 – and  throughout New York City, Westchester, Long Island and southern Connecticut on Verizon FiOS 48.
You can also watch our livestream 24-7 on your smartphone or laptop at netny.tv/watch-now/