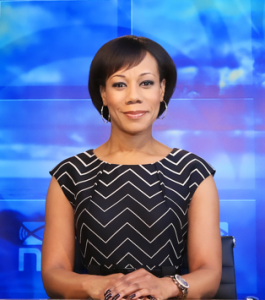 Liz Faublas is an award-winning anchor and reporter, and a television producer with nearly 20 years of experience behind the scenes, in front of the camera and on the radio.
Liz was born in Brooklyn, New York and graduated from New York's St. John's University with a Bachelor of Science in Communications and a minor in Business. She is currently the anchor of Currents, the world's only daily half-hour evening news program with a faith-based perspective. She has traveled to Vatican City to provide in-depth coverage about Pope Francis and his predecessor Pope Benedict the XVI. Previously, Liz was a writer and producer and fill-in reporter for Bloomberg Television.
In 2010, Liz was awarded the New York Association of Black Journalists Award in Recognition of her Bloomberg History Makers series. In 2008, she received the  New York Association of Black Journalists Award in Recognition of her Bloomberg News: African Americans Making History series.
___________________________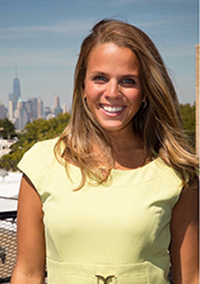 Michelle Powers currently works as a multimedia journalist, acting as a one-woman band, shooting, writing and producing pieces about breaking news in her home city. She's seasoned in covering everything from riots, crime and politics to sports, entertainment and religious stories. She's reported on the migrant crisis in the Middle East speaking with refugees, covered the Trayvon Martin and Etan Patz cases and reported live for Pope Francis' arrival at JFK. Her favorite assignments to date were producing the Super Bowl XLVIII show for PIX11, covering both the 2014 MLB All Star Game and the Mercedes Benz Fashion Week for NY1 and producing a piece about a Maryknoll sister's time spent in Sudan during the country's civil war. Michelle is currently studying for her Master's in Social and Cultural Analysis at New York University.
___________________________