Host Anthony Mangano visits Our Lady of Angels to discuss the history of Bay Ridge then later Anthony sits down with Ed Wilkinson of the Tablet and Msgr. Kevin Noone to discuss the history and architecture of the church.
You can watch City of Churches on:
Spectrum, channel 97
Optimum, channel 30
FiOS by Verizon, channel 48 & On Demand
Recent Episodes
---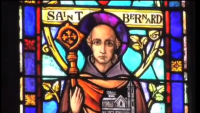 April 1, 2009
Nick Vavas explores Our Lady Queen of Martyrs in Forest Hills, Queens.
« Previous
1
…
4
5
6